2017 Nissan Rogue vs 2017 GMC Acadia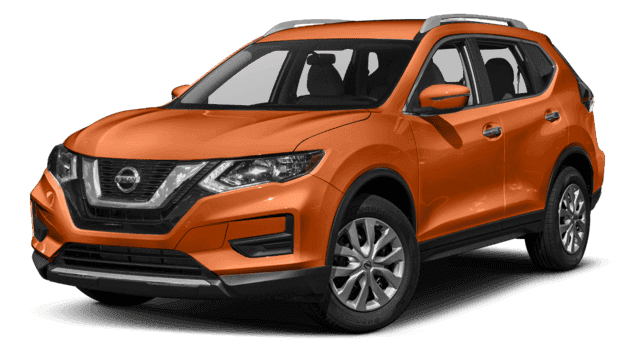 2017 Nissan Rogue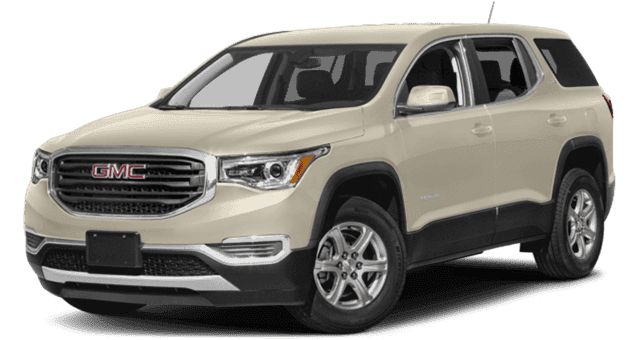 2017 GMC Acadia
Learn More About the Rouge View Rogue Inventory
Whether you need a crossover for work or family, Carrollton drivers have no shortage of options available. Before choosing the 2017 GMC Acadia as your next small SUV, we want to show you the 2017 Nissan Rogue – particularly the parts of the Rogue we think make it a better choice:
Fuel Economy
Interior Space
Safety
You don't have to scour the internet for the specs, either; we've grouped them together for you below.
Efficiency Doesn't Matter… Until it Does
The days of $5/gallon gas seem to have left us for now, but while fuel economy might have decreased as a priority for your next crossover, it shouldn't have disappeared. The difference between a small sedan and a full-size pickup can be huge, and we think it's a red flag for your budget when two crossovers offer such radically different fuel economies:
The 2017 Rogue FWD is rated at an EPA-estimated 26 city, 33 highway, and 29 combined mpg. These are some pretty great numbers for your crossover.
The Acadia, on the other hand, manages just 21 mpg in the city, 25 mpg on the highway, and 23 mpg combined. This is the kind of difference that will add up in the first month of ownership – and every month after.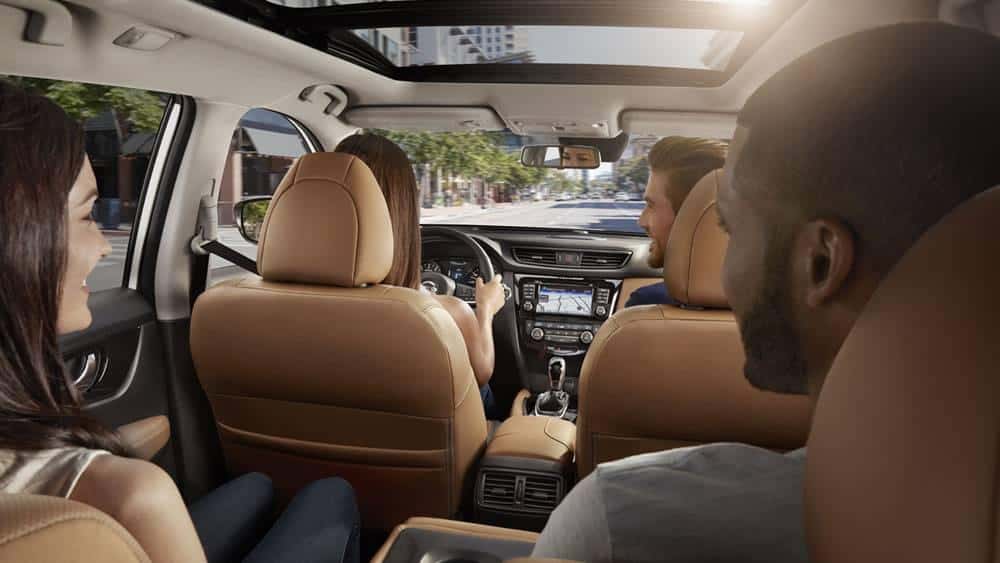 Interior Space: Room for People and Cargo
Whether you're looking to comfortably fit passengers or fill your vehicle up with gear, we think the Nissan Rogue comes out ahead. While the Acadia can technically seat 7, its cargo area gets cut drastically to create room for a pair of small kids to fit comfortably (at best).
The Rogue offers 39.3 cubic feet of cargo space and has more front legroom and headroom than the GMC Acadia for increased driver comfort.
The Acadia suffers greatly for that cramped third row, offering just 12.8 cubic feet of cargo under the hatch – that's on par with the trunks of many small sedans.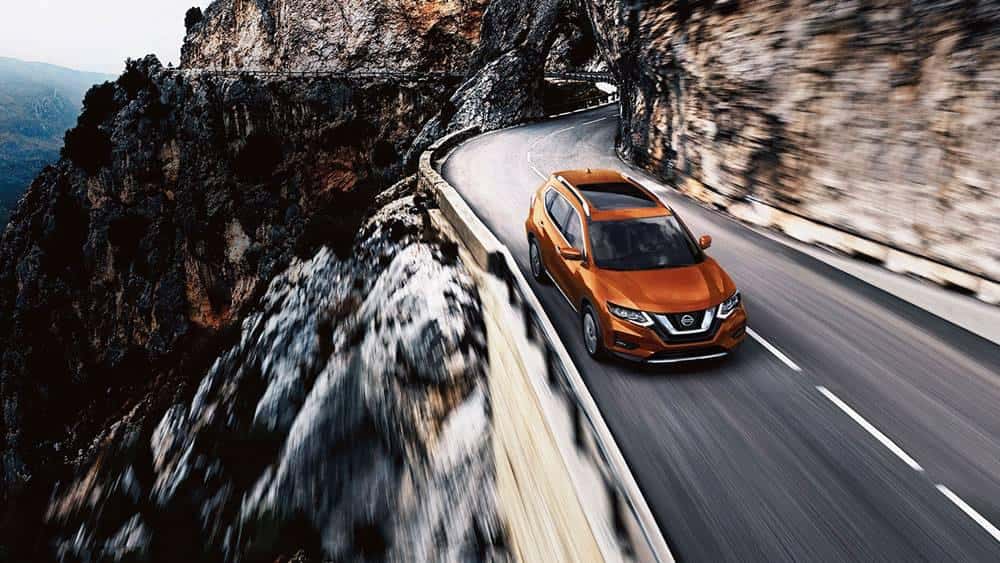 Safety First
Knowing you are fully protected on the road brings a peace of mind that is without comparison. Whether you're concerned with state-of-the-art safety features or look to NHTSA and IIHS safety scores, we think the Rogue has asserted itself as one of the safest models in its class. While both models have similar standard and advanced safety tech available, these top safety rating organizations show these crossovers aren't created equal:
The IIHS awarded the 2017 Rogue their coveted 2017 Top Safety Pick+ award when outfitted with available LED headlights and accident prevention features. The GMC Acadia only managed Top Safety Pick status.
The NHTSA awarded both crossovers the same 4-Star Overall Vehicle Safety Rating, but noted 46 safety issue complaints for the Acadia to the Rogue's 10 complaints.*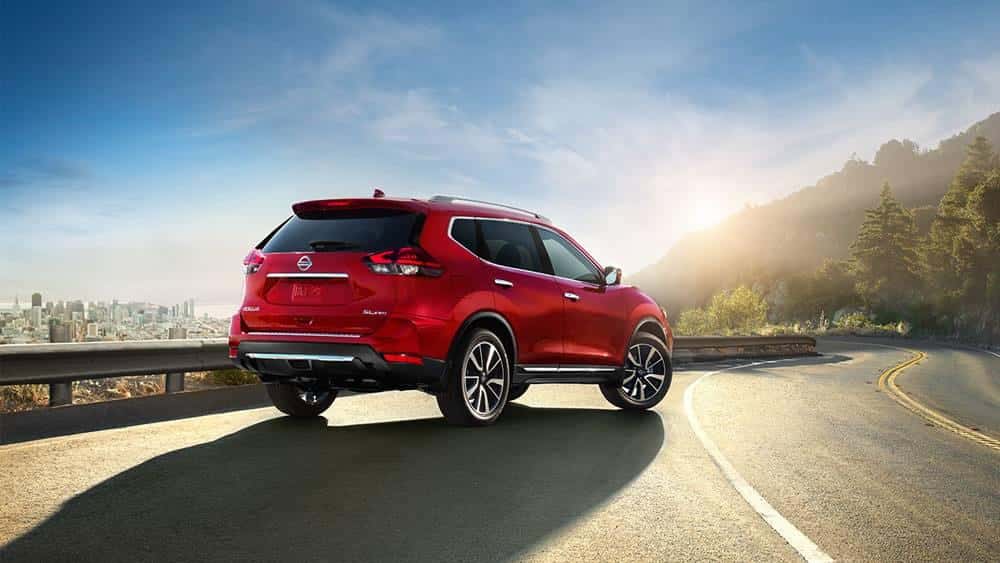 Learn More at Scott Evans Nissan
Scott Evans Nissan has a wide variety of new Nissan Rogue models to choose from. Visit us today at 725 Bankhead Highway in Carrollton, GA, or contact us at 770-832-8222 to schedule your test drive and see firsthand what the Rogue is capable of.