How to Check Your Tire Tread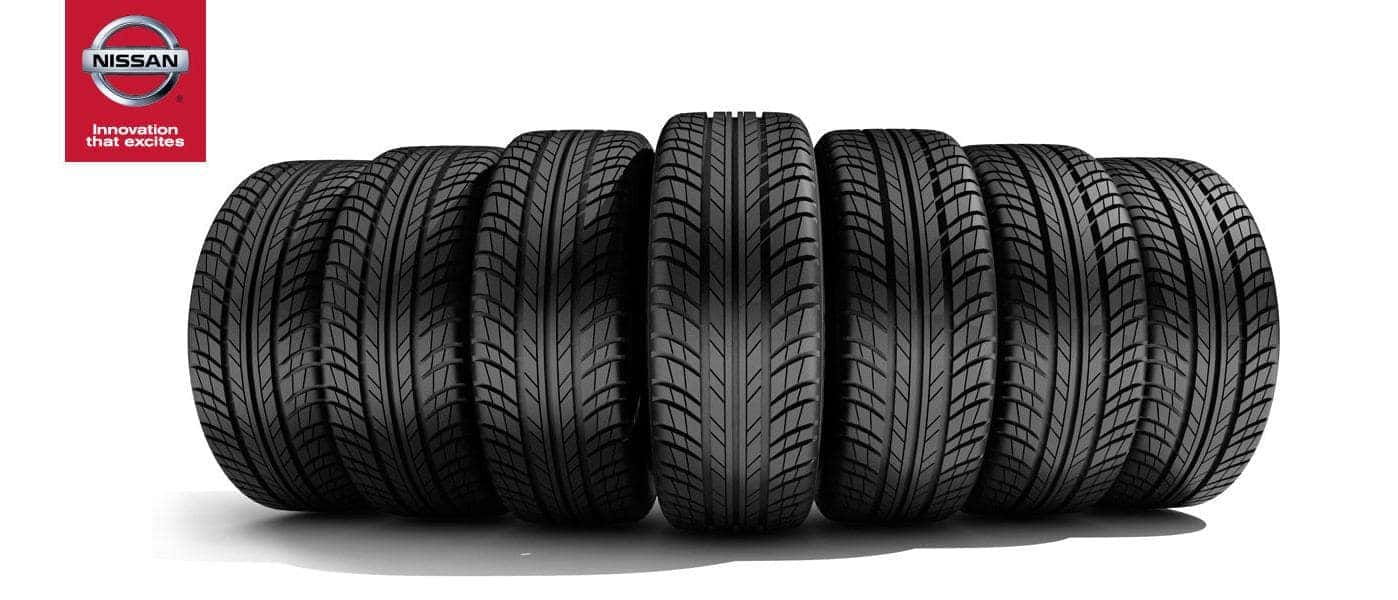 ---
While most drivers in Lithia Springs and Newnan take them for granted, tires are the most important safety features on any vehicle. That's because they are the only items that make contact with the road–meaning they're the only parts keeping you going where you need to! In order for your tires to keep you safe and secure, you need to be sure that your tires have enough tread to lend you the grip you need. Our service team at Scott Evans Nissan will help you learn how to check your tire tread depth.
What is the Recommended Tire Tread Depth?
When you get your new tires, they start with a tread depth of roughly one-third of an inch (10/32 of an inch to 11/32 of an inch). Your tires will be good to use so long as they maintain 1/16 of an inch of tread depth.
What can happen if you drive with bald or balding tires on Villa Rica roads? Flat tires, blowouts, and even accidents are at risk! Specialty tires like off-roading tires, winter tires, and some truck and SUV tires have deeper treads and might need to be checked and replaced more often.
The Penny Test
How do you measure your tire tread depth? If you don't have a ruler handy, you can perform the penny test to check tire tread wear.
Insert a penny–with Lincoln's head face-first–into a tire tread groove.
Check if Lincoln's head is covered and no longer visible between the grooves.
If you can see all of Lincoln's face sticking out of the tread groove, then your tire treads are 2/32 of an inch deep or less.
If Lincoln's face is covered by the tread, then you have enough tread depth remaining.
Use this test on all four tires and in multiple locations on each tire to ensure that your tires are wearing evenly.
If you notice some tires are more worn than others but the tread depth isn't too low, then it's time to rotate your tires to even out the tread wear.
Some tires come with tread wear bars printed on them that show when the tread has worn down. You can also purchase a treadwear depth gauge, which is a good investment for those who find themselves going through tires quickly.
Replace Your Tires at Scott Evans Nissan
Are you still wondering, "How do I check tire tread wear?" Our parts department will help you take home the exact tires you need for your Nissan car, crossover, or SUV with ease. And of course, our service experts will help you install them quickly and professionally. Contact us with any questions you may have about measuring your tire tread depth!