How Often Should You Change Your Oil?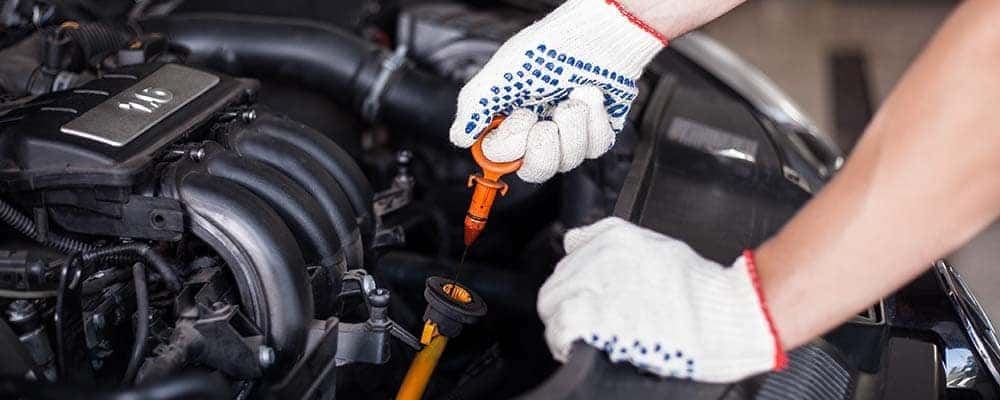 ---
The old age-old advice that oil needs changing every 3,000 miles needs changing itself. That might have been an accurate estimate once upon a time, but the latest oils can last on average anywhere between 7,500 miles and 10,000 miles, though it depends a little on your own driving habits. For more specific information on the recommended oil change frequency for your exact make and model, you can always check our owner's manual or contact the service center here at Scott Evans Nissan.
In the meantime, feel free to read on and explore:
Oil Change Frequency Factors
Oil Change Frequency Factors
7,500-10,000 miles is only a rule of thumb. If you indulge in any unconventional driving habits, your vehicle may put added stress on the oil that leads it to break down or become contaminated faster than it would under more typical circumstances. You may need to have your oil changed more frequently if you often:
Drive long distances.
Drive off-road or on back roads
Use your vehicle for commercial purposes
Use your vehicle for racing
Use your vehicle for heavy towing.
Oil Checking Advice
Even if you have perfectly conventional driving habits, it's a good idea to check your oil at least once a month to ensure nothing is amiss. After all, leaks can develop and certain maintenance issues can affect the health of your oil.
Simply wait at least half an hour after driving to let the engine cool, then pop the hood, find the oil reservoir, unscrew the top, and use the dipstick to check your oil level is still between the Minimum and Maximum lines. It's also a good idea to check for changes in color or the appearance of metal particles – if you notice either, you almost certainly need an oil change.
Scott Evans Nissan Can Answer All Your Maintenance Needs and Queries
Oil changes are important whether you're behind the wheel of a cool compact like the Nissan Versa or in a truck with workhorse power like the Nissan Titan XD. For any further assistance, don't hesitate to get in touch today. We can also answer questions like how often to change the cabin air filter.