Can I Lease a Car with Bad Credit?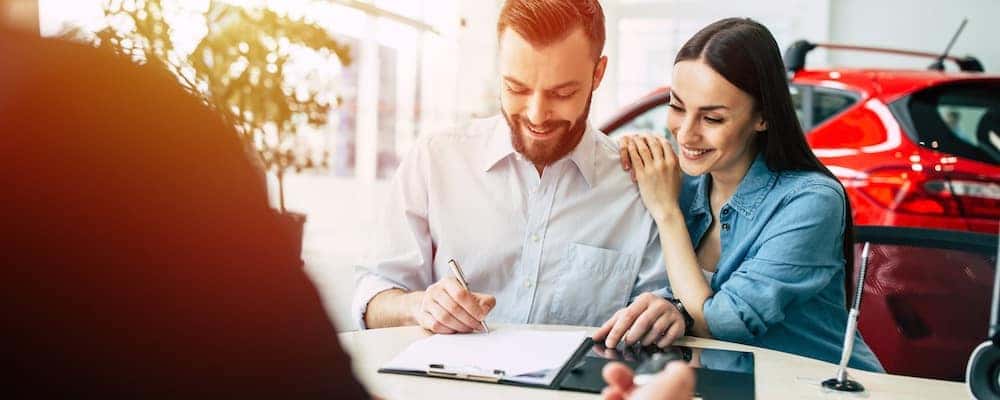 If you're wondering if you can lease a new car with bad credit, Scott Evans Nissan is here to help. Car leases do require a credit check, so to get the best lease deal possible, excellent credit can help. However, leasing can also be a strong option for customers with bad credit, as leases usually offer lower monthly payments than financing. Drivers from Newnan and beyond can find out about leasing with bad credit today.
Contact Us Lease and Finance Center
Is It Easier to Lease a Car with Bad Credit than Good Credit?
Because a new car lease requires a credit check, it's usually easier to lease with good credit. It results in lower monthly payments and a lower security deposit. Bad credit may require a higher deposit and higher monthly payments. However, you'll still have to pay less than if you take out a car loan to buy a car. Check out our Nissan lease offers and financing incentives for limited time discounts.
Tips for Lower Lease Payments with Bad Credit
Even if you have bad credit, customers from Douglasville and beyond have been able to find a great lease deal at Scott Evans Nissan. Explore these tips to get the best deal:
Find a car within your budget to lease. Contact us to find out just how much you'll have to pay on a monthly basis.
Check your credit score before you apply for a lease. That way you can have a better idea of your overall financial situation.
Make a larger down payment. If you prepay for the first few months, that might allow for better lease terms.
Bring several months of pay stubs as proof of income. That way we know you can afford the lease you're looking for.
Can You Lease a Car With Bad Credit at Scott Evans Nissan?
We have financing experts on staff who can help you qualify for a lease that works with your budget. In addition, if you decide that financing is a better option than leasing, we'll assist you with avoiding high interest rates on your auto loan. For more information on loan terms and conditions, call us at (770) 832-8222 or apply for financing online! You can also stop by our lease and finance center near Villa Rica.
Learn More at Scott Evans Nissan
When it comes to popular compact crossover SUVs in the Newnan and Douglasville area, the 2019 Nissan Rogue is surely making waves. And, while it's ultimately the customer that determines the true value and reliability of a vehicle, the Nissan Rogue has received stellar reviews from some of the automotive industry's most trusted sources. Critics…

The 2019 Nissan Altima SR has plenty of standard features to explore but there are even more available features to look into when you need more safety, technology, or prefer a stronger performance. Once you get behind the wheel of the Altima SR, you can customize it to suit your driving needs. Learn more about…