What to Expect from the Nissan Titan Warrior Concept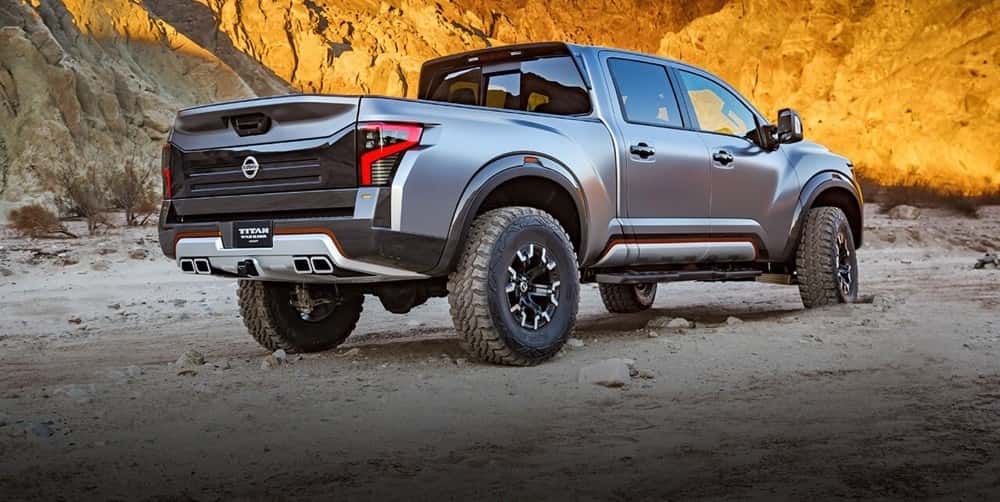 Truck lovers have quite a bit in common whether they're here in Carroll County or in nearby Cowetta or Douglas Counties; so we figure you've got an interest in hearing about a new Nissan Titan. Nissan has introduced a new edition of this truck — the Nissan Titan Warrior – as a concept vehicle, and we want you to be as excited as we are! Check out the details by reading on, and then pay a visit to Scott Evans Nissan today to experience this vehicle for yourself.
What Sets the Warrior Apart?
Historically, the Titan has been a beast of a truck, offering drivers impressive engine power and high rates of horsepower with its 5.0L turbo diesel engine. Now Nissan has updated their pickup so this new Titan has even more power and is built for improved durability, with a helping of luxury on top. You can look forward to upgrades like:
Exterior – First, the Nissan Titan Warrior has a new coat of armor, a new shell which gives it an almost robotic appearance, while also adding toughness and increased durability. At the same time, it also features a new skidplate and grille, as well as quad-tipped exhaust system and hood vents.
Interior – The Warrior's seats are covered in carbon-colored, high-strength fabric that is trimmed with Magma Orange accents. It also gives you a custom steering wheel constructed from a single piece of aluminum.
Performance – In addition to that new turbo diesel, you'll be able to rely on custom off-road suspension and upper and lower control arms and performance ball joints and tie-road extensions.
Learn More about the Nissan Titan Warrior for Yourself
Here's the thing: you can learn much more about the Nissan Titan Warrior concept yourself simply by paying a visit to Scott Evans Nissan today. Our staff is here to help you with all of the latest Nissan models, and we'll share whatever we know about the upcoming Titan Warrior and whether you can expect it on the streets of Georgia soon. Contact us today to learn more or to schedule a test drive of the current Titan and see how it earns its name.