History of the Nissan Z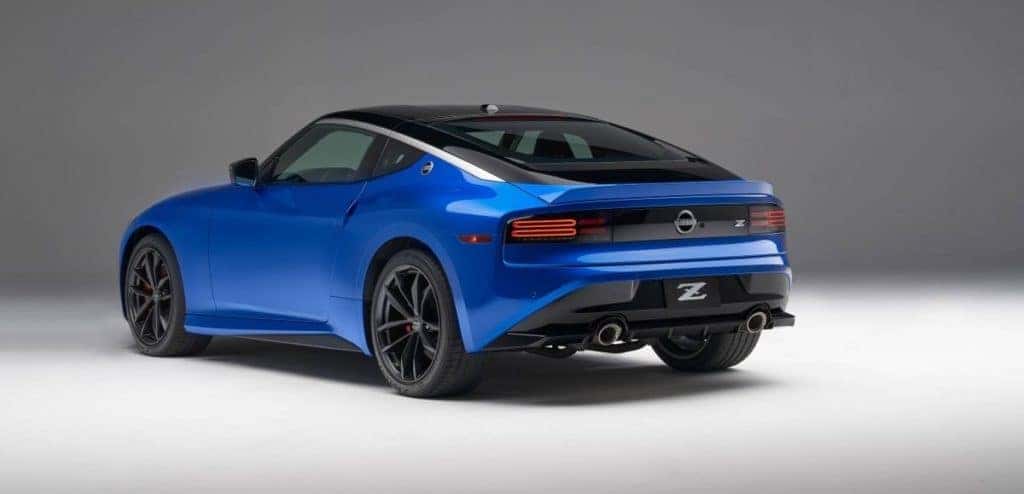 Coming Summer of 2022… the All-New 2023 Nissan 400Z. (Pre-production model shown)
The Nissan Z – aka the Z car – is one of the most notorious vehicles from Carroll County to Japan, where it debuted in 1969 as the "Nissan Fairlady Z." By the time it made it to the states, it had a new name: the Datsun 240Z. The nearly 50-year history of the Z car has culminated in the Nissan 370Z Coupe, turning heads all over Georgia. What lies between the Fairlady Z and the 370Z? Take a walk down memory lane with us to see how this famous car has changed over the years.
The Early Years
The Nissan Fairlady Z was designed to help Nissan boost its image with consumers and had a 2.0L inline-six engine. The American version, known as the Datsun 240Z, had a 2.4L inline-six engine with Hitachi carburetors and offered 151 hp. The look, feel, and power made the 240Z a fast favorite in the states. In 1974, Nissan updated the vehicle to a 260Z model that included a 2.6L engine and came with a 2+2 body.
The second generation came with climate control, leather seating, headlamp washers, and gold alloy wheels. The result? 280ZX was selected Motor Trend's Import Car of the Year, 1979. In 1984, Nissan released the third generation, known as the 300ZX, which offered pop-up headlights and elegant luxury features.
The fourth-generation Z car changed its future, as this model started going toe-to-toe with luxury sports cars from Porsche as well as the famous Chevy Corvette. This era generated 220 hp, but its competition with overpriced sport coupes pushed the Z car out of many drivers' budgets, discontinuing the model in 1996.
The Z didn't stray from the spotlight for long, however. In 1999, Nissan created the 240Z Concept and introduced an attractive model with eye-catching style, but priced it to sell. In 2003, the 350Z returned to the US with a six-clinger engine, two seats, and larger wheels. In 2008, the 370Z came to town.
Find Your Z Car Today at Scott Evans Nissan
Today we have the Nissan 370Z, and you can experience it firsthand at Scott Evans Nissan, 725 Bankhead Hwy in Carrollton, GA, or contact us at 470-458-4036. Between its 19-inch forged wheels, dual-exhaust, and NISMO-tuned 350-hp 3.7L V6, the 370Z has the power and style of a decades-long favorite.