What Country is Nissan From?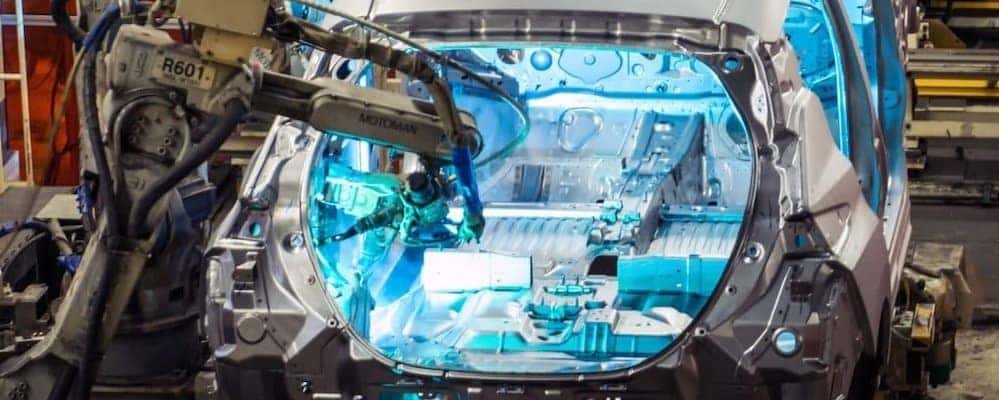 Have you been wondering "what country makes Nissan?" The Nissan country of origin is Japan, with the headquarters in Nishi-ku, Yokohama. The Nissan Motor Company consists of four divisions–Nissan, Infiniti, Nismo, and Datsun–and they've become the world's largest electric vehicle (EV) manufacturer selling 320,000 all-electric vehicles all over the world. While the company is based in Japan, they have manufacturing facilities in Tennesse and Mississippi. Learn more about where Nissan vehicles are made and explore the brand's history at Scott Evans Nissan near Villa Rica. Contact us if you have any questions.
Where are Nissan Models Built?
Nissan models are built all over the globe, with manufacturing plants located in Japan, North America, and other locations. Some of the most prominent plants include:
Tochigi, Japan Facility – Here they focus on high-performance models like the GTR and 3702.
Oppama, Japan Facility – Here, smaller entry-level cars, including the Versa, are built.
Smyrna, Tennessee & Canton, Mississippi (United States) Facilities – These focus on a broad range of Nissan cars like the Altima and Maxima to the Titan and Frontier pickups.
Aguas Calientes, Mexico Facility – Here you specifically find the Sentra.
The Nissan Motor Company's History: Important Events
1935-1965:
The first full-service manufacturing plant finished construction in 1935
Nissan Motor Company became the 4th largest automaker by World War II
Between 1953 and 1959, over 20,700 Austin vehicles were built
1965-1988:
In 1967, the new Nissan L engine was released
In 1969, the Datsun 240z was introduced
New factories were built in the U.S., Taiwan, New Zealand, and Australia
The popular Leaf, Pathfinder, Maxima, and Altima were produced
1985-2000+:
In 1985, production exceeded 40 million units
In 1987, the Cedric Model Y31 was introduced and won "Car of the Year"
By 2000, Nissan began to focus on the EV market leading to the EV Hypermini
The success from the Hypermini encouraged Nissan to enter in the minicar market
Test Drive a New Nissan at Scott Evans Nissan
Explore our new Nissan inventory, compare our models, or take your favorite for a test drive around Newnan or Douglasville.  Whether you're interested in the Armada or the new Nissan Rogue, you're sure to find a fully-capable model for you and your driving needs. Learn more at Scott Evans Nissan when you make the trip to our showroom or contact us today and compare buying vs. leasing.
More From Scott Evans Nissan
Are you looking for more space in your vehicle? When you upgrade to an SUV, you shouldn't have to sacrifice fuel economy, especially when the additional space makes your Newnan life easier. Many of our customers ask, "Is the 2023 Nissan Rogue fuel-efficient?" and our answer is always the same: yes! For more information…

If you live in Newnan, are you ready for a compact SUV that delivers in the excitement category? The 2023 Nissan Kicks is calling your name. With this Nissan model, you and your family can relax before setting off to explore Douglasville and beyond. The 2023 Nissan Kicks interior is built with adventure in…

Nissan features plenty of family-friendly SUVs that help you take kids to sports practices and recitals, get your weekly shopping done, and make family vacations a breeze. One such model is the 2023 Nissan Kicks, an SUV with very good gas mileage for everyday driving and long hauls. Find out more about the 2023…