Is It Illegal To Drive Barefoot?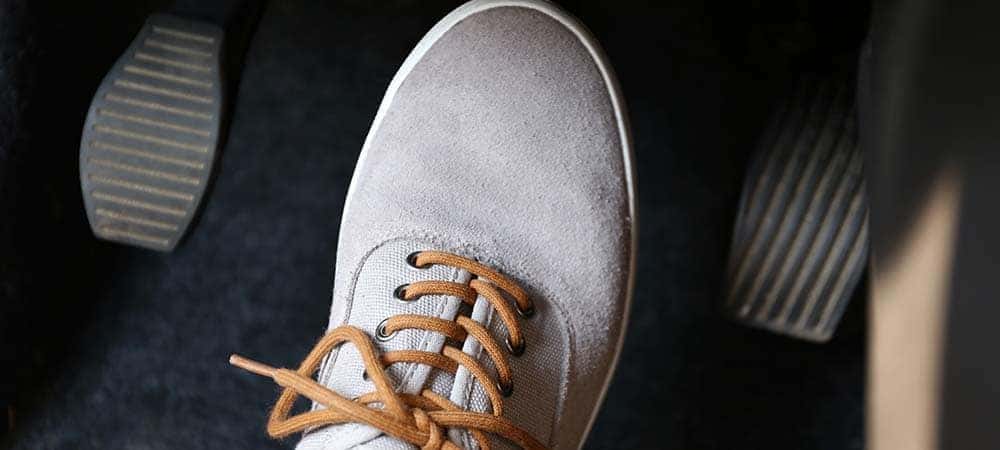 During the warmer weather in GA, you can't help but want to drive around Douglasville barefoot. But many wonder: Is it against the law to drive without shoes? Good news, it's not! Not only are you legally allowed to drive barefoot in GA, but you can also drive without shoes in any other state. Now that we know it's not illegal, Scott Evans Nissan has details about whether or not it's safe or advisable.
Is it Safe to Drive Without Shoes?
Even though you may get kicked out of one of the restaurants in Carrollton for not wearing shoes, you can technically drive there barefoot. Driving barefoot and being able to feel your bare foot on the gas pedal is tempting, but it can be dangerous. We have a few reasons why driving barefoot may be considered unsafe.
It doesn't matter if there's precipitation around Newnan, because there could be fluids near the pedal. This could result in your foot slipping on the gas or brake pedal.
If you take your shoes off while driving on Villa Rica roads, your socks and shoes may get caught under the pedal, which ultimately hinders your ability to brake or accelerate.
Nissan vehicles are safe, but accidents can still happen. If you're involved in an accident and the police officer decides that driving barefoot contributed to it, you may be cited for reckless driving.
Always keep in mind that it's not just you on the road, and you don't want to endanger other drivers. Be mindful of the risks of driving barefoot before making the decision to drive barefoot.
More Barefoot Driving Information to Consider
You now know the risks of driving without shoes, and you can make the decision about whether or not it's worth doing. Consider having a spare pair of shoes in your trunk as part of your emergency roadside kit. Do you really want to end up at the side of a road changing a flat tire barefoot? Probably not.
Get More Driving Information from Scott Evans Nissan
Driving barefoot may seem like a joke or something fun to do, but it could create safety concerns that are worth considering. Next time you're headed for a day tour in Douglas County, keep in mind the driving laws along with best practices. You can always count on Scott Evans Nissan for the latest news and information. Contact us with any questions or concerns!
More From Scott Evans Nissan
If you're searching Carrollton for a new midsize truck to handle your adventures around Newnan, check out the 2023 Nissan Frontier towing capacity. How much can the 2023 Nissan Frontier tow? When properly equipped, the 2023 Nissan Frontier can towup to 6,720 pounds! Although the 2023 model year is the last one for the…

Are you looking for more space in your vehicle? When you upgrade to an SUV, you shouldn't have to sacrifice fuel economy, especially when the additional space makes your Newnan life easier. Many of our customers ask, "Is the 2023 Nissan Rogue fuel-efficient?" and our answer is always the same: yes! For more information…

If you live in Newnan, are you ready for a compact SUV that delivers in the excitement category? The 2023 Nissan Kicks is calling your name. With this Nissan model, you and your family can relax before setting off to explore Douglasville and beyond. The 2023 Nissan Kicks interior is built with adventure in…